Last but certianly not least.
As year 2010 comes to an end so do the events.Indeed year 2010 have been a relatively
hectic year for us. All this shall come to an end this weekend over at Singapore Toy Games and Comic Convention (STGCC) and End-Of-Year (EOY).
Unfortunately there is a clash in the event itself.STGCC will be happening over at Suntec from the 10-12 of December while EOY will be at Republic Poly on the 12 of December
.However the "good news" is the Cosplay for solo and group competition
at STGCC will be on the 10th and 11th respectively while the EOY will be on the 12th.
There will still be a "Mini-me" Cosplay competition on the 12th at STGCC though,in which the stars is gonna be the kids.The full details of the events will be posted after the break.
STGCC Opening Hours @Suntec International Convention Centre, Hall 401 & 402:
10 Dec 2010 10.00am – 12.00pm (Trade Hours)
12.00pm – 9.00pm (Open to Public)
11 Dec 2010 11.00am – 9.00pm (Open to Public)
12 Dec 2010 11.00am – 8.00pm (Open to Public)
STGCC Floorplan & Detailed Schedule
Via SGCAFE
10 December @ STGCC
11 December @ STGCC
12 December @ STGCC
EOY Opening Hours @
Republic Cultural Centre,Republic Polytechnic.
12 Dec 2010 10.00am – 8.00pm (Open to Public)
EOY
Seating plan & Detailed Schedule
Via TheEOY.com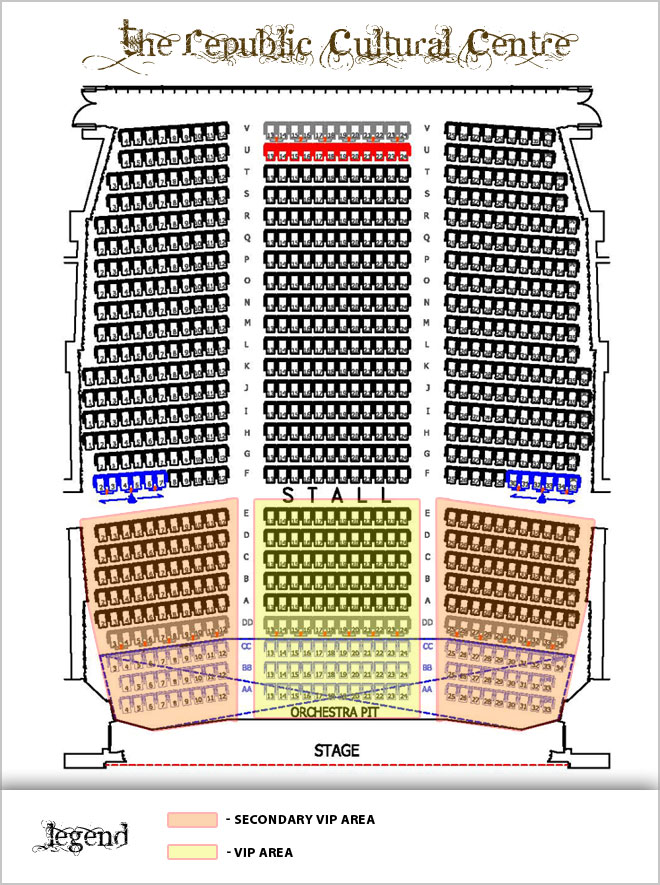 1:15 pm : Opening of Auditorium Doors
1:30 pm
- Band: Resonance
- Solo: Angel, nonChalant
- Dance: Rui Er

2:00 pm
- Band:

EON


- Solo: Kai Ting, Yi Cong
-

SOLO

COSPLAY

COMPETITION

2:40 pm
- Solo: Serene, Chang Wen

3:00 pm :

DANCEROID

(Aikawa Kozue & Ikura) Dancical #1

3:20 pm
-

GROUP

COSPLAY

COMPETITION


- Solo: Ai Naif
- Band: Visibility Zero

4:00 pm
- Solo: Una, Melanie
- Band: Zerodia

4:30 pm
- Solo: Desudesu, Crescence
- Band: Renaissance
- Guitar Duo: Daiyaku

5:00 pm
- Piano Duo: Lisa/Lyon
- Band: Square Table feat. Ume, Bikkurishita
- Solo: Angie

5:30 pm
- Solo: Eileen
- Band: Ryuusei
- Dance: Rui Er

6:00 pm
- Lolita Fashion Runway
- Prize Presentation
- Closing Message & Piano Solo: Tim

6:30 pm :

DANCEROID

(Aikawa Kozue & Ikura) Dancical #2

6:55 pm : Short Talk Session w DANCEROID

7:20 pm (Foyer) :

DANCEROID

Autograph Session




Both the event tickets can be obtain via Gatecrash:


STGCC Tickets @

$10.70(1 Day pass), $21.40(

3 Day Pass

)

,S$32.10

(AKB48 Meet the fan session + 11 nov pass) ,$37.45(Animax package)



EOY tickets @ SGD $13.00 (Standard),$29.00 (VIP)


I shall capture the memories of these final 2 events,so do say hi if you spot me cos i am real bad at recognizing people :P